Friendly Staff. Beautiful Smiles. Welcoming Environment.
Dr. Judith R. Shaffer and her team offer an extensive range of preventative, restorative and cosmetic dental procedures for patients of all ages in the West Grove, PA area. Dr. Shaffer and her highly skilled staff members work together to ensure every one of their patients have access to the most innovative procedures in dentistry.
Dr. Shaffer believes that patients should have sufficient information to make educated decisions about their oral health. Her team works hard to educate patients and Dr. Shaffer will always make sure to answer questions in order to develop the ideal doctor-patient relationship. You'll find important information about the preventative, restorative and cosmetic treatment options offered by Dr. Shaffer on this website. Some of these treatment options include: dental exams and check-ups, bonding, dentures and professional teeth whitening.
With a combination of trusted experience and advanced technology, Dr. Judith R. Shaffer and her team offer a level of care dental patients won't find anywhere else in the West Grove, PA area. Individuals and families throughout the area are invited to discover how Dr. Shaffer and her team provide a comfortable and gentle experience that exceeds the highest expectations.
---
More than 5 million teeth are knocked out in sporting activities each year. While this number is staggering, the American Dental Association estimates that more than 200,000 oral injuries are prevented every year thanks to the use of PlaySafe® sports mouthguards.
PlaySafe is the most prescribed mouthguard in the U.S., Europe and Australia. Customized to fit your mouth, statistics show that when worn properly, a protective mouthpiece decreases the risk of oral injury by 99 percent.
While many sporting good stores sell mouthguards, these versions are not as effective as the PlaySafe sports mouthpiece offered by your dentist. That's because store-bought mouthguards cannot be altered and require you to keep your mouth clenched for maximum protection. PlaySafe, however, is made using an exact duplication of your mouth and will stay in place with no effort. This gives you the ability to put your attention where it belongs: on the game!
---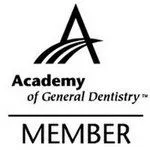 ---